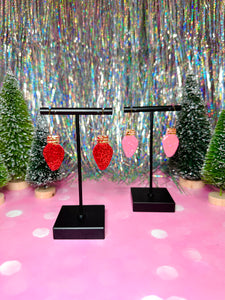 These sweet glittering christmas lights come in two colors and feature a shining gold top. Each light measures 3x1.75cm and is on a 25mm gold filled hoop.
Each piece is handmade and one of a kind so the item you receive might vary slightly from the photos. All items will have the character of handmade pieces. Please see the care page for instructions on how to ensure your new earrings stay well loved.
Made with polymer clay, resin, and gold filled hoops.