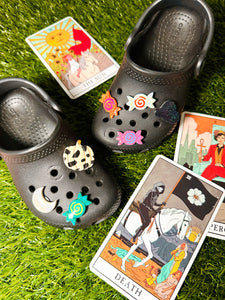 Get your feet ready for spooky season with these cute croc charms!
Each piece is handmade and one of a kind so the item you receive might vary slightly from the photos. All items will have the character of handmade pieces. Please see the care page for instructions on how to ensure your new earrings stay well loved.
Made with polymer clay and resin.